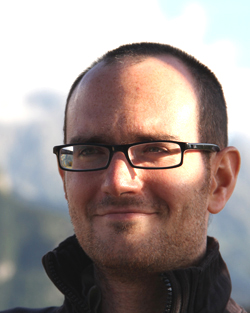 Best Paper Award for Damien Stehlé (AriC) and Alice Pellet—Mary (Lfant, Bordeaux, former AriC PhD student) at the AsiaCrypt 2021 conference, for their work "On the hardness of the NTRU problem". See the ENS news (in French) for a more detailed announcement.
| | |
| --- | --- |
| | Nicolas Levy a reçu les prix du meilleur article étudiant et de la meilleure présentation étudiante pour son logiciel ENSnano à la conférence internationale DNA27 qui s'est tenue virtuellement à Oxford du 13 au 16 septembre 2021. Son logiciel, écrit en Rust, permet le design de nanostructures ADN par le biais d'une double interface 3D et 2D. La conférence DNA est la conférence de réference du domaine du DNA computing dont l'objectif est de concevoir des nanostructures ADN dotées de capacités de calcul. Nicolas Levy est actuellement en thèse dans l'équipe MC2 sous la direction de Nicolas Schabanel. |
Le GDR Réseaux et Systèmes Distribués (RSD) et l'Association ACM SIGOPS France (ASF) organisent chaque année un prix de thèse en réseaux et systèmes distribués afin d'encourager et promouvoir la recherche dans ce domaine et plus spécifiquement de récompenser les meilleurs travaux doctoraux sur ces sujets. Le prix de thèse pour l'année 2021, a été attribué à Djob Mvomdo pour sa thèse intitulée « Résilience et dimensionnement dans des environnements virtualisés ».
Il est actuellement chercheur postdoctoral au laboratoire ICSA de l'Université d'Édimbourg, en Écosse. Il a récemment obtenu un doctorat en informatique sous la direction d'Alain Tchana, membre du Laboratoire de l'informatique du parallélisme
Alain Tchana et Stella Bitchebe remportent le concours Inria d'idées innovantes !
Ida Tucker doctorante au LIP dans l'équipe AriC, est l'une des lauréates 2020 du prix Jeunes Talents L'Oréal-Unesco pour les femmes et la science. Plus d'informations.
General Presentation of the LIP
LIP Computer Science laboratory gathers 60 permanent faculties and researchers, 40-50 PhD students and over 20 scientists working on temporary positions. The administrative and technical staff gathers 12 engineers and assisting people. Research is developed on a wide spectrum of key topics of computer and information sciences as well as on various inter-disciplinary initiatives. LIP main strength is the creative interaction between long-term fundamental research, innovative software/hardware design and shorter-term projects/transfers through industrial collaborations.
LIP members are highly involved in teaching within the University of Lyon.
The LIP is associated with the CNRS , the ENS Lyon, the INRIA and the UCB Lyon 1 (UMR CNRS - ENS Lyon - UCB Lyon 1 - INRIA 5668) and is part of MILYON (Laboratoire d'Excellence "Mathématiques et Informatique à Lyon").
The Director is Nicolas Trotignon. The Associate Director is Isabelle Guerin-Lassous. The Deputy Director in Charge of call for projects, research transfert and international affairs is Laurent Lefèvre . The Deputy Director in Charge of PhD, teaching and non-permanent positions is Russell Harmer .
The LIP is divided into teams:
Details