A delegation from the ENS of Lyon, led by the president Jean-François Pinton, went to Shanghai from 10 to 12 November, for the Board of Directors meeting of the Joint research institute for Science and Society (JORISS), bringing together the ECNU, the ENS of Lyon and the CNRS.

JoRISS Lecture (November 11, 2016)
On November 11, the delegation of the ENS of Lyon was able to visit several laboratories of the ECNU (East China Normal University) on the Minhang campus. In the afternoon, the 2nd "JoRISS reading", took place on the Zhong Bie campus. Given by Professor CHEN Zhongyuan on the theme "Saving Our Deltas: Challenges & Opportunities", this public conference was attended by 60 participants.
Consul general of France
This event was followed by a reception at the Consul general of France. The Consul general, Mr. Axel Cruau, President of ENS Lyon (and Vice-president of the University of Lyon) Mr. Jean-François Pinton and the President of the ECNU, Mr. CHEN Qun acknowledged the quality of the cooperation programmes between the ENS of Lyon and the ECNU (JoRISS/Prosfer) but also the strength of the links between the University of Lyon and the academic and research institutions of the city of Shanghai. This was also an opportunity to thank Jean-Louis Duclos, International Director of the ENS of Lyon soon to retire, for his contribution to the cooperation program with the ECNU, since its beginning in 2002.
JoRISS Board of Directors (November 12, 2016)
The Board of Directors of the Franco Chinese JoRISS research program met on November 12, 2016 at the ECNU to select new projects in response to the call for project proposals this year. The Board of Directors recognized the high quality of the projects submitted and decided this year for the first time to retain 5 projects in each of the following areas: biology, physics, biophysics, sociology and computer science.
The selected projects will soon be available on JoRISS website.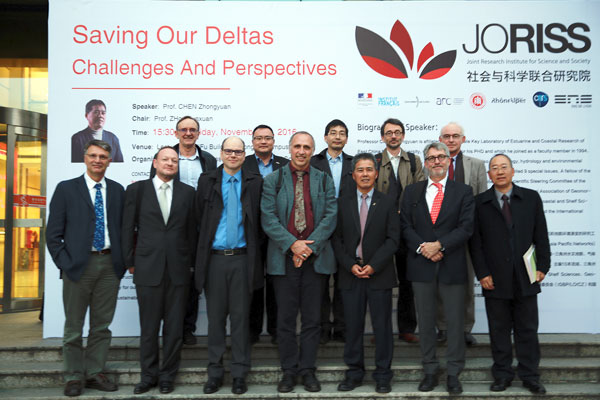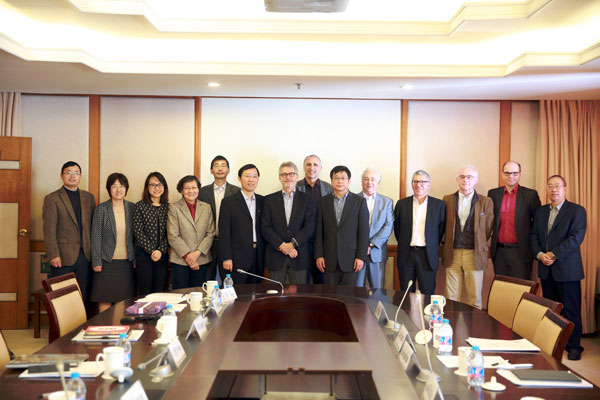 Affiliated Structures and Partners