ENS – an «École normale supérieure» in Lyon for the last 30 years
Setting up an ENS in Lyon was a bit of a long shot! But the French Ministry and directors of the Écoles - reputed French higher education establishments, rose to the challenge, as well as local decision makers, universities and scientific researchers, to create an ENS and leading research laboratories, outside the French capital.
Today, we can say that their efforts have really paid off! ENS de Lyon is proud to open its doors to show visitors what the School has achieved over 30 years, thanks to all the teacher-researchers, staff and ENS pupils and other students who have all contributed to this success.
Program
Three main events from Sept 16 to October 14:
The École will be open during the Heritage Days (16 and 17 September) with several visits and workshops led by the students, researchers and ENS de Lyon staff
A series of conferences from September 18 to 22, open to the public
The Festival of Science from October 11 to 14, open to schools and the public for demonstrations, workshops, conferences and even music-making …

Discover the program
(click on the picture)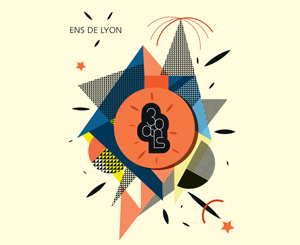 The ENS de Lyon Glossary
Discover le
Petit Lexique de l'École normale supérieure de Lyon
, a bilingual glossary (French/ English) that represents a milestone in the journey that led the School from l'École de Fontenay to Saint-Cloud to Gerland. A link between past generations, present and future.
There's also a digital version to read online.
More about the glossary
(click on the picture)

30 years, 30 books
ENS ÉDITIONS is offering you a selection of 30 e-books, available on Open Edition books.

1 day, 1 image
DéMesures celebrates the 30th anniversary of ENS de Lyon by publishing a scientific image every day.

More on their Faceebok Page
(click on the picture)